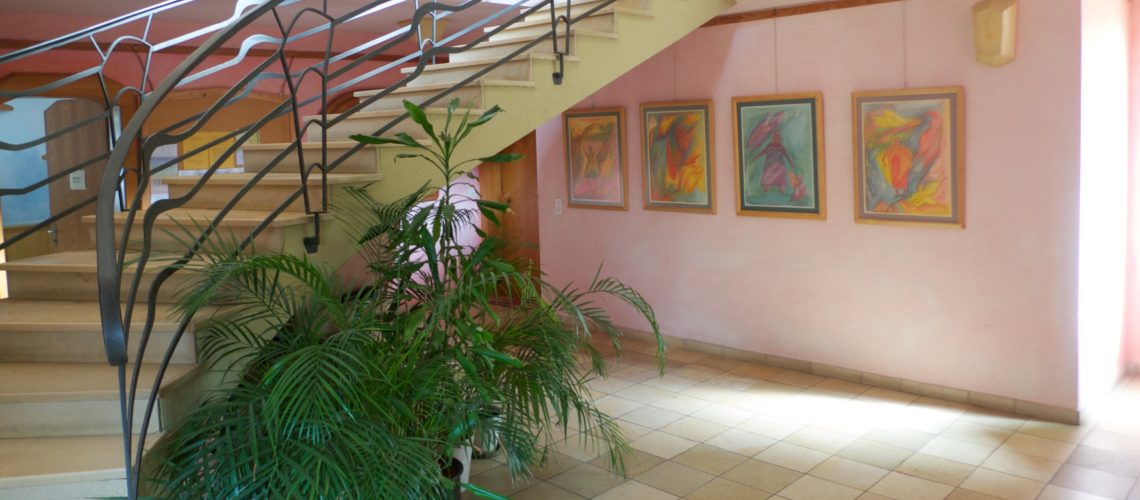 Welcome to the Rudolf Steiner Painting School
Formerly known as the Painting School at the Goetheanum, we offer a full and part-time training in artistic and therapeutic painting based on the new impulses given by Dr. Rudolf Steiner (1861-1925), and on the colour research of the painter Gerard Wagner (1906-1999) who spent a lifetime working out of Rudolf Steiner's indications.
Our questions –
What indications did Rudolf Steiner give for a new art-movement?
Why is a new art important for our lives and for the future?
Our priorities –
Inner development
Health through Art
Painting skills
Further training for artists, teachers, art therapists
More Info
Marie from Canada
My key motivation for returning is to learn more about how to apply Rudolf Steiner's instructions on colour, and how he saw art. The approach offered at the school is based on Gerard Wagner's own research and studies of these instructions. This helps me as a painter to explore and experiment more with a view to developing my own feeling abilities with colours.

Nick from the UK
I was looking for a way of re-connecting to the original painting indications of Rudolf Steiner rather than simply following the traditions established by practising artists therapists and teachers since his death. I found that the teaching provided by Caroline Chanter fulfilled this aspiration as everything is based upon a direct experience of what the colours themselves ask of us.

Katrina from the Philippines
My year at the painting school has given me a profound experience of art, color, nature, the cosmos and of my own self, for which I am thankful. The painting approach itself is very human, a way of life. I can say that by working in this method I am truly engaged in creative activity and that it helps wake me up to my humanity.